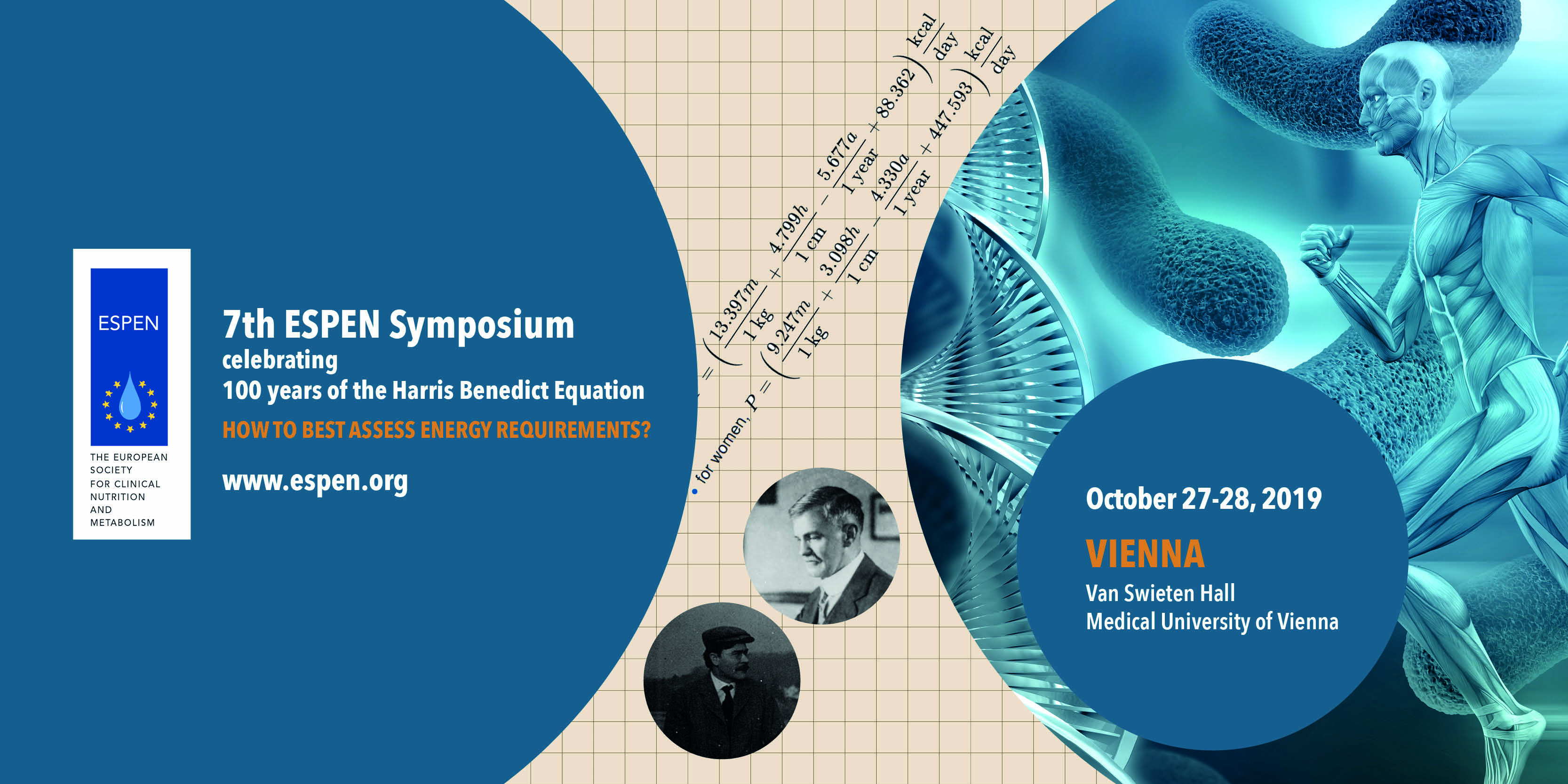 7TH ESPEN SYMPOSIUM
Provider ECM NOEMA
CHAIRS
Pierre Singer
Dileep Lobo
FACULTY
Rocco Barazzoni
Trieste, Italy
Tommy Cederholm
Uppsala, Sweden
Moise Coeffier
Rouen, France
Marian de van der Schueren
Nijmegen, Netherlands
Eric Fontaine
Grenoble, France
Michael Hiesmayr
Vienna, Austria
Alessandro Laviano
Rome, Italy
Dileep Lobo
Nottingham, UK
Kristina Norman
Berlin, Germany
Claude Pichard
Geneva, Switzerland
Pierre Singer
Tel Aviv, Israel
On-line registrations are closed. It will be possible to register on-site at secretariat desk, opened from 8:00 am of October 27.
HOW TO REACH THE VENUE
Tram lines 37/38/40/41/42 to Garnisongasse Station.
Underground U1/U2 till Schottentor Station which is at 10 minutes walking distance to the venue.
LANGUAGE
English is the official language of the event.
HOTEL RESERVATION
The Organizing Secretariat is available for Hotel reservations.
Suggested Hotels:
Boltzmann Hotel 4*
Boltzmanngasse, 8 – 1090 Vienna
DUS: € 94.00
Double: € 114.00
Strudlhof Hotel & Palais 4*
Pasteurgasse 1, 1090 Vienna
DUS: € 79.00
Double: € 99.00
REGISTRATION FEES
Symposium fees
Espen Member*: € 144.00
Espen Non Member: € 180.00
* 2019 regular membership is required.
LLL Course fee
€ 40.00
The fee includes: admittance to the Scientific Sessions; Conference kit; Certificate of attendance; CME credits (if achieved); Coffee break and lunch.
Social Dinner fee
€ 80.00
Cancellation policy
Cancellation of registration has to be compulsorily notified in writing (by email or fax) to the Organizing Secretariat. 70% of the amount paid will be refunded if cancellation is made no later than September 1, 2019. After that date there will be no refund.
CME CREDITS
The conference has been granted 10 CME credits by the European Accreditation Council for Continuing Medical Education (EACCME).