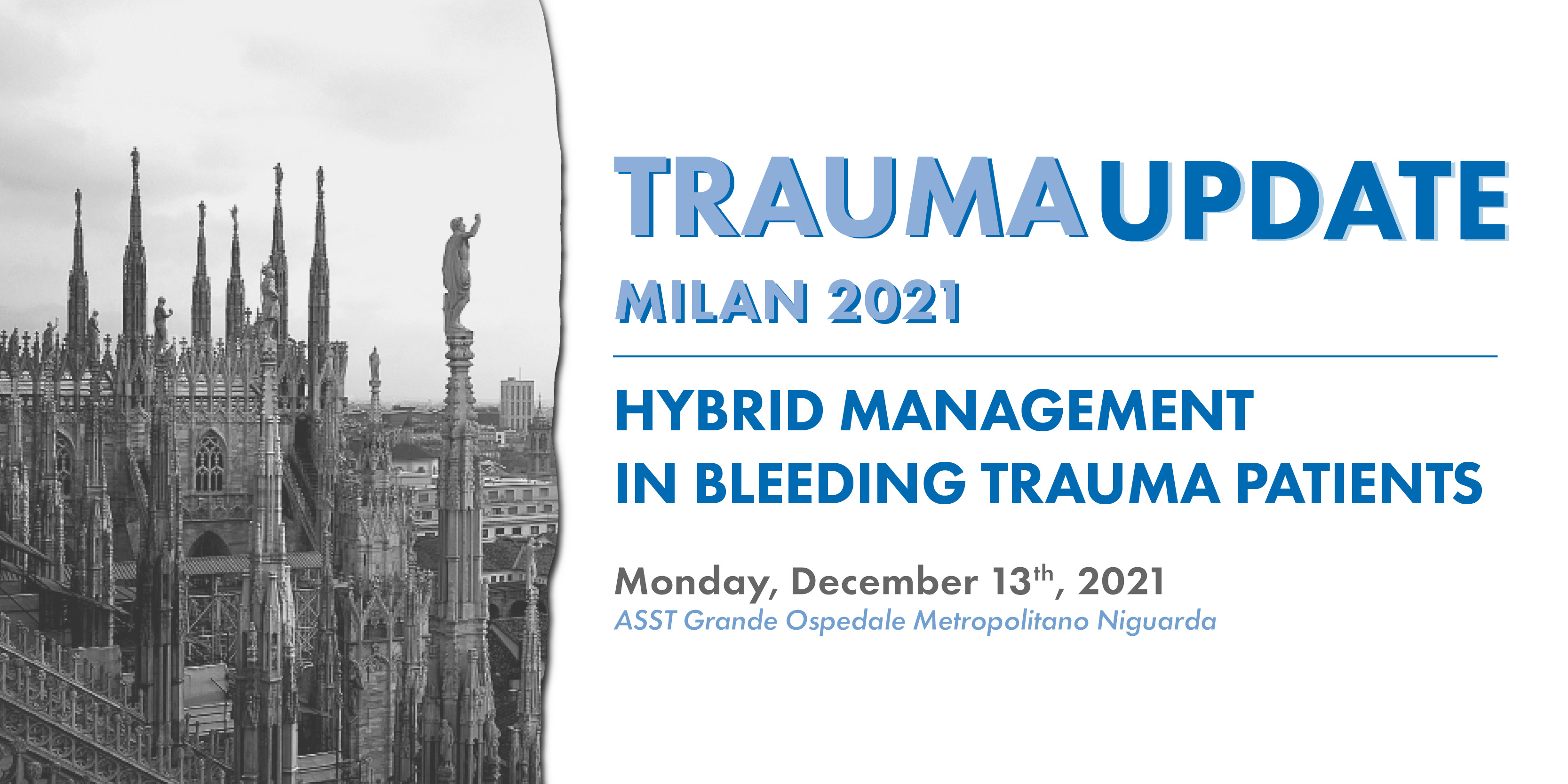 TRAUMA UPDATE – HYBRID MANAGEMENT IN BLEEDING TRAUMA PATIENTS
GENERAL INFORMATION
VENUE
Aula Magna (Pavillon nr. 1)
ASST Grande Ospedale Metropolitano Niguarda
P.zza Ospedale Maggiore, 3 – 20162 Milan (Italy)
LANGUAGE
Italian and English are the official languages. Simultaneous translation won't be provided.
CME CREDITS
• Provider: Noema srl unipersonale (Id. 891)
• Id. event: 335845
• Number of credits: 2,8
• Categories included in CME accreditation: Physician (Specialties' list available on Age.Na.S.
website), Nurse, Orthopaedic Technician
• Educational objective: Guidelines – Protocols – Procedures
CERTIFICATE OF ATTENDANCE
Certificates of attendance will be sent by email to each participant by the Organizing Secretariat
at the end of the Congress.
REGISTRATION
Registration Fees
• Full fee: Eur 120,00 + 22% VAT
• Reduced fee: Eur 85,00 + 22% VAT (ESTES member, SICUT member, Resident, Nurse, Orthopedic Technician)
The fee includes: admittance to the Congress sessions, Congress kit, certificate of attendance, CME credits (if achieved).
The staff of Niguarda Hospital interested in joining the Congress can contact the Secretary of DEA-EAS Department, Tiziana Filomia – tiziananatalina.filomia@ospedaleniguarda.it – ph. +39 02 64447209).
CANCELLATION POLICY
Cancellation of registration has to be compulsorily notified in writing (by email or fax) to the Organizing Secretariat. 70% of the amount paid will be refunded if cancellation is made no later than November 12th, 2021. After that date there is no refund.