First Post-Graduate Course MINIMALLY INVASIVE AND TRANS-CATHETER CARDIAC SURGERY From Theory to Practice
Dear Friends and Colleagues,
every day our patients are requesting procedures that combine safety and efficacy with the least possible invasiveness, the latter providing a superior peri-operative QoL with prompt recovery and faster return to normal functional activity.
I strongly believe cardiac surgeons should not disregard such clear request if they really aim to remain patients' interlocutors and key-players in the management of structural heart diseases. Without forgetting safety and long-term efficacy, by expanding the execution of minimally invasive surgical interventions and by embracing new catheter-based techniques and technologies, cardiac surgeons have the formidable opportunity to further evolve and express their unique potential to treat structural heart diseases covering the entire spectrum of approaches and techniques.
Considering the challenging time that cardiac surgery is going through, I thought it was important to contribute supporting and disseminating minimally invasive and trans-catheter cardiac surgery by producing a post graduate course on this subject.
Therefore, it is a great pleasure for us to invite you to participate in the first postgraduate course 'Minimally Invasive and Trans-Catheter Cardiac Surgery' which will take place in Ancona on 8th and 9th June 2020.
In two-days high level didactic sessions, a prestigious faculty constituted of international opinion leaders and experts will explain their prevailing vision of cardiac surgery and share, with lectures and extensive Live-in-Box, their minimally invasive approaches and catheter-based techniques for the treatment of patients with heart valve diseases, coronary artery disease, aortic aneurysms, heart failure and atrial fibrillation.
In a very relaxed atmosphere, participants will be offered an attractive and diverse scientific program containing a full spectrum of learning opportunities stimulating, with an appropriate time for discussion, an open exchange of opinions and experiences.
The venue is Ancona, an ancient city in the Marche region, where art, excellent food and wines and a spectacular nature will make your visit more enjoyable.
Please join us and make this meeting a memorable one.
We are looking forward to welcoming you for an unforgettable educational and opinion exchange experience.
Marco Di Eusanio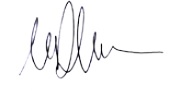 COURSE VENUE
Mole Vanvitelliana
Banchina Nazario Sauro, 28
60121 Ancona AN
By Plane
Raffaello Sanzio Airport is located in Falconara and is 19 km away from Ancona.
By Train
The "Mole" is 1 km away from "Ancona Centrale" Station. It is just a 15 minutes walk or you can take bus 1/4 or a taxi.
By Car
Highway A14 Bologna-Bari, interchange Ancona Sud. Direction Ancona "centro/porto".
Car parking
Opposite to the Mole Vanvitelliana there is a public fee parking.
As an alternative:
Parcheggio degli Archi
Via Terenzio Mamiani. The parking is about 600 m away from the Mole Vanvitelliana.
Parcheggio Traiano
Via XXIX Settembre.The parking is about 500 m from the Mole Vanvitelliana.
SOCIAL PROGRAMME
Conference Dinner at Fortino Napoleonico (Portonovo – AN) on Monday, 8th June.
COURSE RECEPTION DESK
A reception desk will operate at the Course venue on 8th June from 7.45 a.m. to 07.00 p.m. and on 9th June from 8.00 a.m. until the end of the Course.
ATTENDANCE CERTIFICATE
Attendance certificates will be emailed to Course participants by the Organizing Secretariat at the end of the Course.
OFFICIAL LANGUAGES
The official Course language is English.
EXHIBITION AREA
A technical exhibition will take place throughout the Course. For information, please contact the Organizing Secretariat.
REGISTRATION FEES
(VAT 22% not included)
Before May 1st
Surgeons € 300,00
Perfusionists € 200,00
Nurses € 130,00
Trainees € 130,00
After May 1st
Surgeons € 400,00
Perfusionists € 300,00
Nurses € 230,00
Trainees € 230,00
REGISTRATION FEE INCLUDES
Admittance to all sessions, access to the exhibition, course materials, certificate of attendance, coffee breaks and lunches on 8th and 9th June, Social dinner on 8th June.
PAYMENT
Payments should be made to Noema srl
> by Bank Transfer to Noema srl, drawn on an Italian bank.
> by Credit Card
> by PayPal
CANCELLATION POLICIES
Cancellations of registered Participants must be sent in writing to the Organizing Secretariat. A 70% refund will be made for all cancellations received before May 1st 2020. After that date, no refunds will be possible. All refunds will be processed after the Course.

ORGANIZING SECRETARIAT AND PROVIDER
Noema Srl Unipersonale
Via Orefici 4
40124 Bologna (BO)
info@noemacongressi.it – www.noemacongressi.it
Ph 051 230385
F 051 4686055