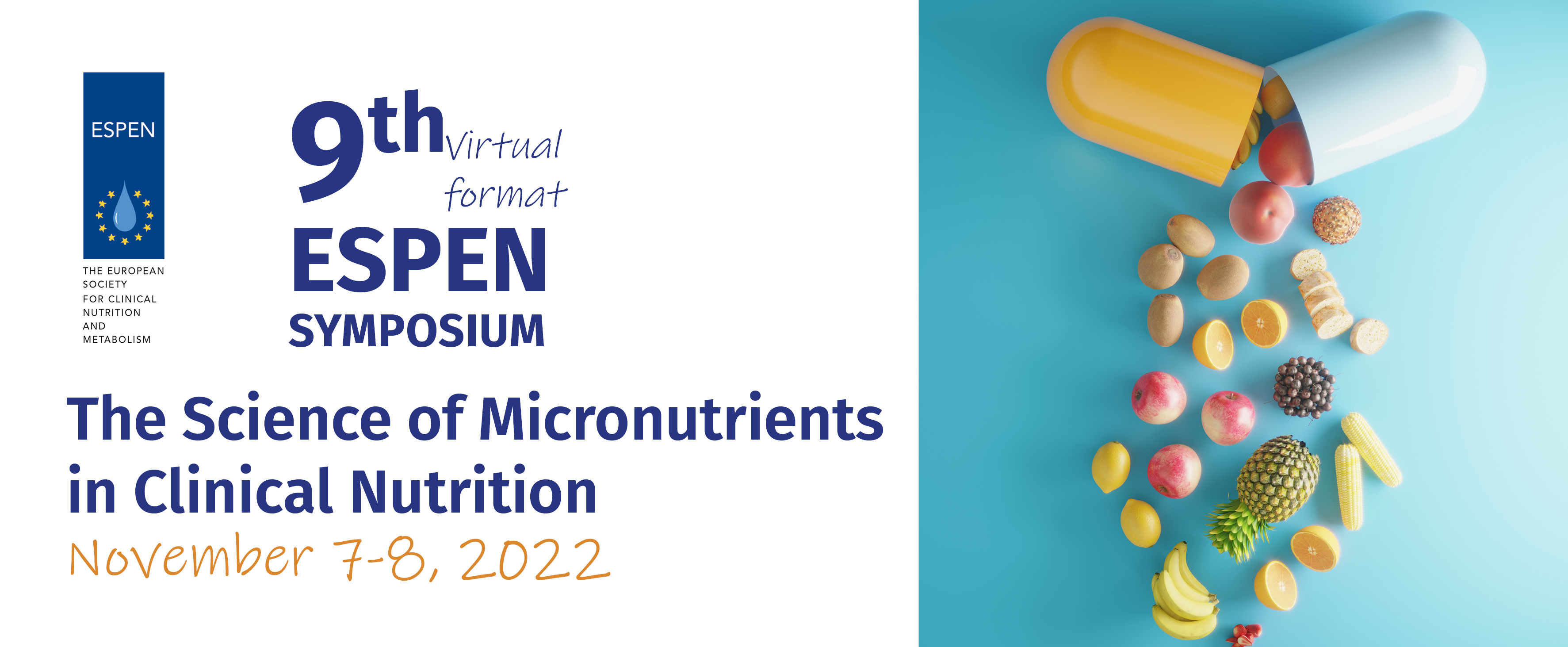 9TH ESPEN SYMPOSIUM – THE SCIENCE OF MICRONUTIRIENTS IN CLINICAL NUTRITION
CHAIRS
Mette Berger | Switzerland
Cristina Cuerda | Spain
Nathalie Delzenne | Belgium
Mireille Serlie | Netherlands
Alan Shenkin | UK
FACULTY
Karin Amrein | Austria
Rocco Barazzoni | Italy
Mette Berger | Switzerland
Laure Bindels | Belgium
Irene Bretón | Spain
Philip Calder | UK
Stefano Cappa | Italy
Cristina Cuerda | Spain
Patrizia D'Amelio | Switzerland
Angélique de Man | Netherlands
Nathalie Delzenne | Belgium
Alastair Forbes | UK
Laurence Genton | Switzerland
Adrian Gombart | USA
Francisca Joly | France
Alessandro Laviano | Italy
Christophe Matthys | Belgium
Pyi Pyi Phyo | Myanmar
Paula Ravasco | Portugal
Mireille Serlie | Netherlands
Alan Shenkin | UK
Nicole Stoffel | Switzerland
Dinesh Talwar | UK
Arthur van Zanten | Netherlands
Virtual event
Since the virtual format allows a large audience to participate even remotely, ESPEN has decided to keep the Symposium as a webinar for this year.
More details about the technical features will follow.
Registration fees
ESPEN member*: € 50,00 + VAT 22%
Non-member: € 70,00 + VAT 22%
* 2022 regular membership is required.
Language
English is the official language of the event.
Time Zone
Times in the program are CET (GMT +1).
Recordings
The 9th ESPEN Symposium will be recorded (unless the speakers have denied their consent).
The recordings will be available for all the registered attendees for 2 months. Then they will remain in the members only area at www.espen.org