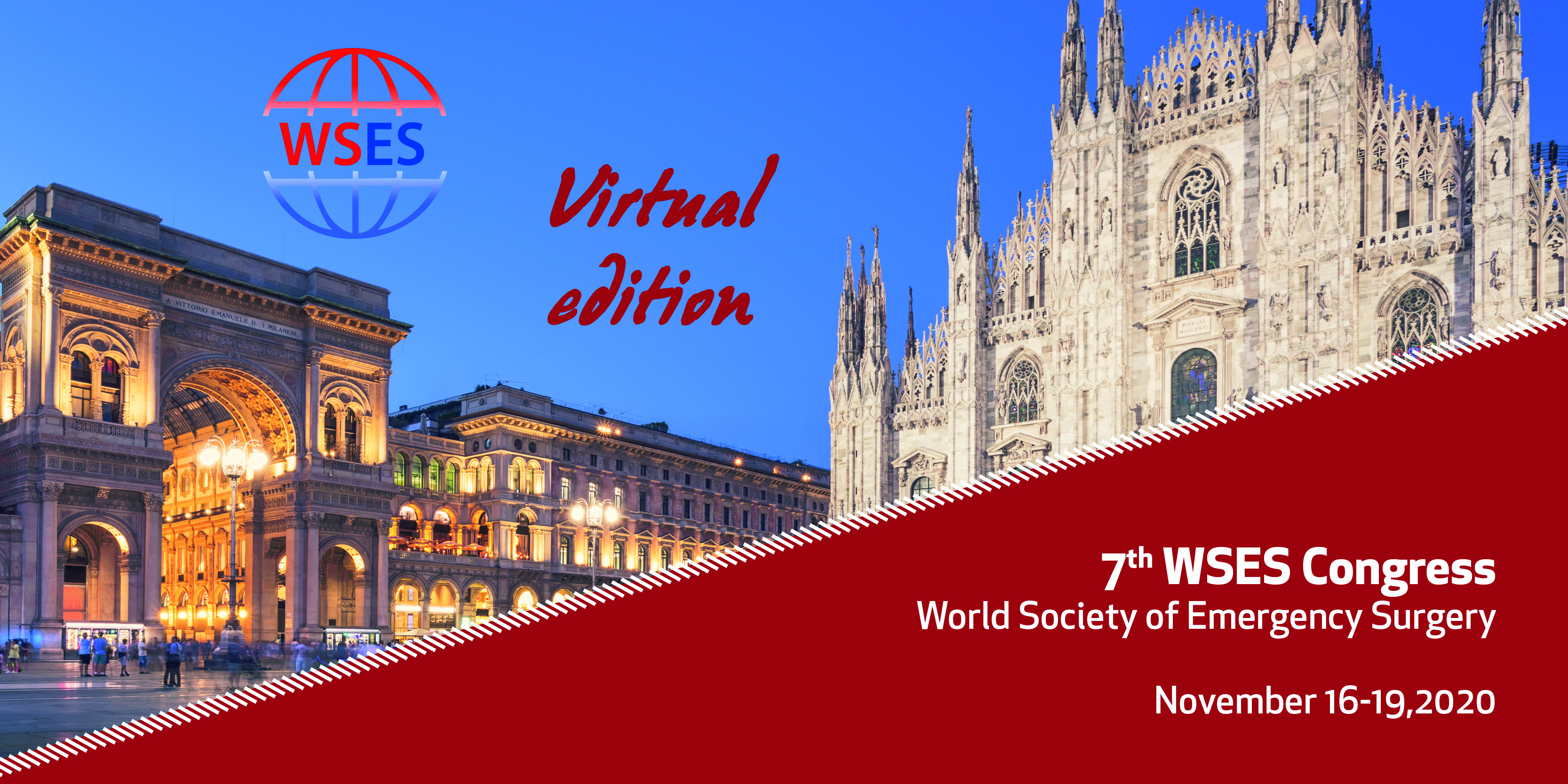 7th WSES Congress
In consideration of the current situation in the world due to Covid-19, the 7th WSES Congress will go virtual.
4 days, 3h sessions, more than 70 speakers from all over the world to present the new evidences of trauma surgery and also the novelties of general non-traumatic emergency surgery.
Participants will have the opportunity to interact and make questions to the speakers via chat.
More details about the technical features will follow soon.
WSES PRESIDENT
Yoram Kluger
WSES GENERAL SECRETARY
Fausto Catena
LOCAL ORGANIZERS
Osvaldo Chiara
Stefania Cimbanassi
REGISTRATION
How to register
Online at www.wses.org.uk
Registration fees
Specialist Doctor WSES member € 300*
Specialist Doctor WSES non member € 350*
Resident / Nurse WSES member € 150*
Resident / Nurse WSES non member € 200*
*VAT included
Registration allows participation in the Congress in live streaming and access to recordings of video presentations at the end of the event.
Cancellation policy
No refund will be made in case of cancellation.
ABSTRACTS
Online submission at www.wses.org.uk by October 31.
All the accepted abstract will be presented as e-poster on the virtual conference platform. The best works will be selected for video presentation on November 19.
LANGUAGE
English is the official language of the Congress.
VIRTUAL EXHIBITION AREA
A virtual exhibition area will be designed on the conference platform. For information please contact the Organizing Secretariat: f.geminiani@noemacongressi.it