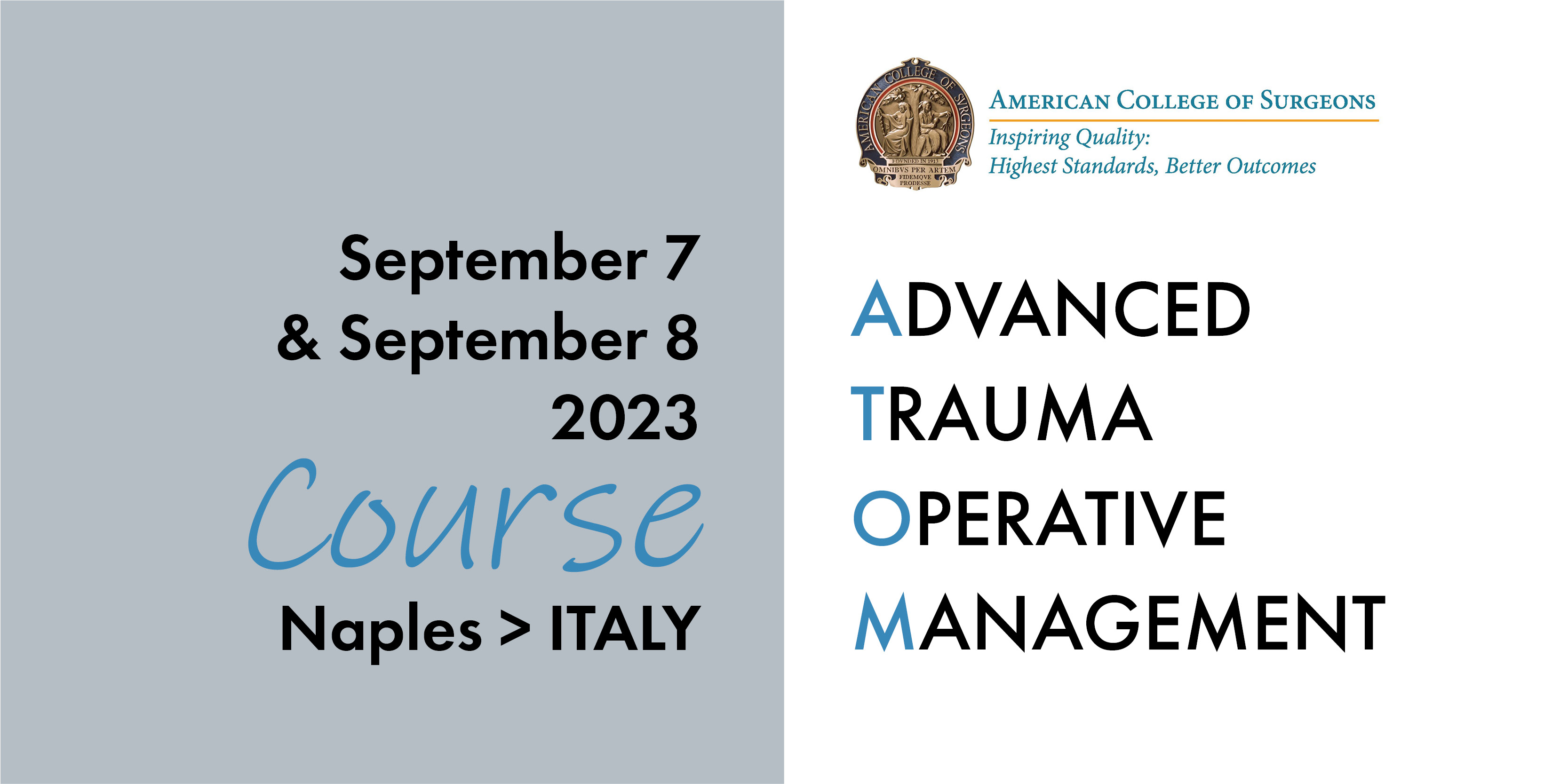 ADVANCED TRAUMA OPERATIVE MANAGEMENT COURSE
COURSE DIRECTOR
Osvaldo Chiara (Milan, Italy)
LOCAL COURSE HOST
Maurizio Castriconi (Naples, Italy)
Patrizio Festa (Naples, Italy)
LOCAL COURSE COORDINATOR
Maria Pia Petrei
m.petrei@noemacongressi.it
Ph. +39 051 230385
Mob. +39 339 7246791
REGISTRATION
Operating Table: Euro 2.200,00 + 22% VAT (1 day course)
(including Surgeon, Assistant and Scrub Nurse).
Participation has to be previously agreed with the Course Director Dr. Osvaldo Chiara.
Observer: Euro 100,00 + 22% VAT (1 day course)
To register as an Observer, please fill in the form HERE
CANCELLATION
Cancellation of registration as Observer has to be compulsorily communicated to the Organizing Secretariat by email or fax) by August 4th, 2023. 70% of the fee will be refunded. After this date no refund will be done.